Abuja – The Federal Government says the Abuja-Kaduna train services will commence on Monday, December 5, 2022.
Managing Director, Nigerian Railway Corporation (NRC), Fidet Okhiria, stated this in an interview with News Agency of Nigeria, stressing that all was set for the resumption of train operations along that route on Monday.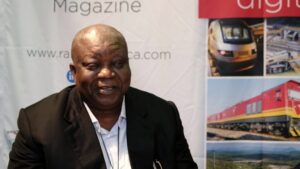 He, however, advised passengers to begin updating their mobile apps as from December 3, 2022, to enable them to successfully book for rides.
He noted that services would commence with two train rides from Abuja to Kaduna and vice versa.
Okhiria said, "AK 1 will depart Idu Station at 9:45hrs and arrive at Rigasa station at 11:53hrs. KA 2 will depart Rigasa at 8:00hrs and arrive Idu station at 10:17hrs. AK 3 will depart Idu Station at 15:30hrs and arrive Rigasa Station at 17:38hrs. And KA 4 will depart Rigasa at 14:00hrs and arrive Idu Station at 16:07hrs.
The NRC boss assured passengers of the federal government's commitment to ensure safety of lives and properties on board its train at all times.
The continued delay in resumption had sparked speculations that services would recommence last Monday.
But on Tuesday, Mua'zu Sambo, minister of transportation, said train services on the corridor would resume within seven days.
The minister said this was to enable passengers to get used to the new requirements (phone number and national identification number) for boarding the train.
"Your purchase of a ticket requires you to provide a phone number and a national identification number in order to profile, because that is the beginning of the security checks.
"So, at any point in time when a train moves from one station to another, we know who and who is on board.
"If you don't have a national identification number (NIN) you are not going to board our train. It is as simple as that." (NAN/vitalnewsngr.com)