By Philip Yatai
Nigerians have been advised to move on from the judgment of the Presidential Election Petition Court (PEPC), and redirect their energy to demanding for good governance from other elected officials.
Some academics, who gave the advice in separate interviews with the News Agency of Nigeria (NAN), in Abuja on Sunday, said it was time for citizens to focus on their councilors, local government chairmen, lawmakers, and governors, by demanding for good governance.
One of the academics, Mr Godwin Kwalbe, a lecturer with the Department of History, Kaduna State University, noted that democracy did not revolve around the president's office alone.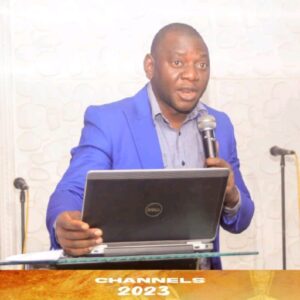 According to Kwalbe, citizens need to realise that there is more to democracy beyond the presidential election, the legal battle and who occupies the office of the president.
"Our councilors, council chairmen, lawmakers and our governors must be held accountable to deliver the dividends of democracy at the local and state levels," he said.
Kwalbe said that the judgment should not distract Nigerians from demanding for good governance from their elected representatives at the other levels of governments.
He said that the energy placed on discussing the outcome of the tribunal judgment should be redirected to local governance, by calling on elected chairmen and governors to improve on service delivery.
This, according to him, will ensure transparency, accountability and good governance needed at those levels.
He noted that the country's political system had placed more attention at the centre, thereby constituting a huge distraction to holding councilors and local government chairmen accountable.
"Our political system gives too much power to the Federal Government and the office of the President, thereby attracting peoples' attention to the centre at the expense of local governance.
"Also, the politics of winner-takes-all, has made the presidential election in the country more competitive and the epicenter of Nigeria's political struggle.
"This shows that we need restructuring to reduce the pressure that piles up at times like this. The idea of seeking for redress after swearing-in is a problem that needs to be looked into," Kwalbe said.
He advised the National Assembly to review the Electoral Act, to ensure all litigations were concluded before swearing in elected officials.
"You should not swear someone into office and then go on to question the process that brought him to the office. It serves as a distraction.
"We are all aware that it is not easy to unseat a sitting president via the court that can be easily compromised, especially in our political arrangements that give too much power to the president," the lecturer said.
On her part, Mrs Vivian Inyang-Otoba, of the Department of History and International Relations, Veritas University, Abuja, also urged Nigerians to embrace the outcome of the judgment and look forward to a better Nigeria.
Inyang-Otoba said that while the litigation continued at the Supreme Court, citizens should not fold their arms, but engage the governance process and hold their elected representatives accountable.
According to her, governance has not come to stand still because of the ongoing presidential election debate, as such, people should ask questions and demand for delivery of quality services. (NAN/vitalnewsngr.com)