Abuja – The Nigerians in Diaspora Commission (NIDCOM), has demanded justice from the management of
Egyptair over the death of a Nigerian, Ms Remilekun Toyosi Meshioye who died aboard the airline on Sept. 4, 2023.
The Chairman/CEO of the NIDCOM, Hon. Abike Dabiri-Erewa made the demand in a letter personally signed by her and delivered to the Abuja office of the Airline.
The letter was delivered by NIDCOM's Head of Media and Public Relations, Abdur-Rahman Balogun to Mr Majdi Al Aridi, the General Manager of the airline in Abuja office.
Dabiri – Erewa who expressed her displeasure and worry over the
non-responsive of the airline described the sudden death of Remilekun as sad and painful.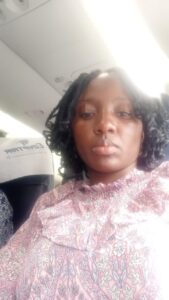 Dabiri-Erewa in the letter stated that Remilekuni's case was drawn to the attention of NIDCOM in a petition sent by Mrs Olufunmilola Olaniyi-Alabi, the deceased's elder sister who is based in UK.
Olaniyi – Alabi acted on behalf of Meshioye Family
She said that since the death of Remilekun aboard the airline from Lagos to Cairo, the Management of the Egyptair has not deemed it fit to contact any member of the family nor her next of kin as contained in her particulars before boarding the aircraft.
" It is surprising that Egyptair management has not deemed it fit to contact any members of Remilekun family to break the sad news to them nor condole with them.
"It has not responded as well to NIDCOM petition since Wednesday Sept. 13, 2023 ", the statement added.
"On behalf of the family and the Federal Government of Nigeria, the Commission is demanding for full disclosure of event that led to the sudden death of Ms. Remilekun Toyosi Meshioye aboard Egyptair on that fateful day," the letter said.
Dabiri-Erewa, who has since condoled with the family and prayed for the repose of the soul of the deceased, assured them that justice will be served in memory of Remilekun.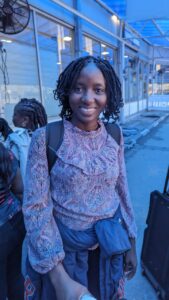 Remilekun, 41, who was billed for London to resume for her studies, was said to have left Lagos for London onboard Egypt Air MS 876 flight to Cairo on Monday Sept. 4, via Murtala Muhammad International Airport (MMIA), Lagos, but allegedly took ill on board and was brought out dead from the aircraft at Cairo International Airport.
The family , according to Mrs Olufunmilola Olaniyi-Alabi, said the Airline didn't inform them, but rather they got a message from the Nigeria consular office in Cairo informing them of her death on board the flight.
"Please, we need to know what exactly happened to Remilekun and how to get her corpse back to Nigeria for a peaceful burial as well as all her belongings in the custody of the airline," Olaniyi – Alabi said in the letter.
(vitalnewsngr.com)
.