The Federal Government has been urged to create a Ministry for workers in the Informal Sector of the economy to enable progressive modernization, development and formalization of the sector.
Comrade Maryam Usman Ibrahim, Chairperson, Kogi State chapter of Federation of Informal Workers Organization of Nigeria ( FIWON) made the call during a press conference in Lokoja, Kogi State.
She disclosed that the informal workers is made up of 80 per cent of adults working population in the country.
Ibrahim observed that the Informal economy in Nigeria employs over 90 per cent of Nigerian workers, but lamented that the workers who are self- employed in the country work in jobs that pay no retirement, maternity and holiday benefits or provide social protection.
The FIWON Chairperson noted that the Informal economy in Nigeria employs 90 per cent of Nigeria's working population, contributes over 60 per cent of the GDP, expressed worries over government's bias in the application of social protection instruments for workers in the sector.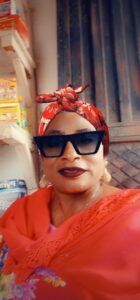 She pointed out that the working conditions of most informal workers are precarious in condition of poverty, without technical technical, financial and social assistance from the State.
According to her, majority of workers in the sector are women who are breadwinners that support their families.
She called for social and solidarity economy for workers in the sector.
While pointing out that government policies have led to the collapse of many industries in the formal Sector over the years, leading to rapid expansion of the Informal Sector.
The Chairperson of FIWON expressed concern that the existing social security frameworks in the country such as the NHIS, Workmen Compensation Act and the Micro Pension Plan practically excludes Informal workers, said like every other worker, they have a right to a standard of living, adequate health care and wellbeing of himself and his family.
Ibrahim urged for the application of the article 25 of the UN declaration on Human Rights for the application of social protection for informal workers, listing the problems faced by artisans to include constant harassment by government officials, excessive taxation, extortion, poor access to affordable credit.
Similarly, she lamented lack of occupational health and safety facilities, training, especially on the use of new technologies as well as access to work spaces with basic infrastructure, social protection, paid leave, health accident and old age insurance.
The Chairperson also called for health, life, accident insurance, land acquisition, housing, loans, grants, credit, legal aid with human rights groups for informal sector workers.
She urged the Nigerian government to go beyond tokenism, urgently revise the micro pension plan.
The FIWON Chairperson also urged for the immediate implementation of a universal health coverage, expand coverage of employees compensation act as well as create the Ministry of Informal economy.
Ibrahim expressed her appreciation to the National Secretary, Comr. Segun Komolafe, Alice Nkunzimana, representative of Streetnet International from Burundi, Paul Ayodele Olaosebikan of the Fredrick Eiberr Stuftung, thanked them for believing in FIWON Kogi State by electing Comr. Olarewaju Bolaji Sa'adu as the new elected Deputy President of FIWON at the just concluded FIWON Congress/election.
(vitalnewsngr.com)