Ilorin – Senator Smart Adeyemi says the All Progressives Congress (APC) presidential candidate, Bola Ahmed Tinubu and his running mate, Kashim Shettima will sweep majority of votes in the North Central during the February 25 presidential election.
Adeyemi, who is representing Kogi West senatorial district in the senate said the APC candidates will record a landslide victory in the six states in the zone on election day.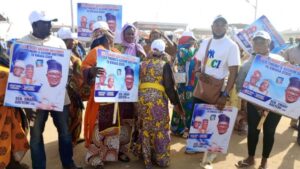 The Senator who spoke to newsmen at the sideline of the APC presidential campaign rally in Ilorin on Tuesday said "the emergence of Tinubu as the APC presidential flag-bearer for the 2023 general elections is a good omen for the party and the country."
According to him, the unprecedented crowd at the Ilorin rally and all the places visited so far showed that Asiwaju Tinubu is widely beloved and accepted within the country's entire political spectrum.
"It also shows his level of deep interactions and acceptance not only within the ruling APC but across Nigeria.
"This looming victory indicates that Tinubu as a candidate is good for Nigeria, as it will foster unity, love and understanding, among Nigerians.
"His electoral victory will cut across all the six geopolitical zones and impact in all the zones," Adeyemi said
The high ranking Senator noted that Tinubu's extensive political experience and understanding of national politics would count for him.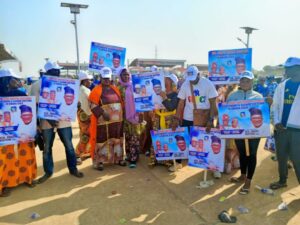 Adeyemi, who sponsored over 1, 000 APC youths and women to Ilorin for the presidential rally, urged the leadership and members of the APC to work in unison with a view to ensuring victory in all the coming elections
"I am calling on APC members and supporters who had registered and re yet to collect their PVC to do so immediately as it remains the only tool needed for winning all elective positions, " he said.
Adeyemi also urged Nigerians to intensify prayers for the peaceful conduct of the general elections and the development of the country.
"We should all seek divine intervention to enjoy peaceful atmosphere for a smooth electoral process.
"It is only through peaceful elections that the desire of Nigerians to have credible leaders to manage its resources for optimal growth would be possible," he said. (vitalnewsngr.com)