The Deputy Chief of Staff (DCOS) to the Ogun State Governor, Dr. Oluwatoyin Taiwo said the civil service is key to the success of any administration.
He said that as the engine room of any government, civil servants must continually think ahead in proferring solutions to the myriads of problems in society.
Taiwo spoke at the send-forth organised in honour of Mr Dahunsi Ogunleye, Permanent Secretary, Office of the Governor and Mr Hakeem Animashaun of the Governor's Office Registry who retired on Friday.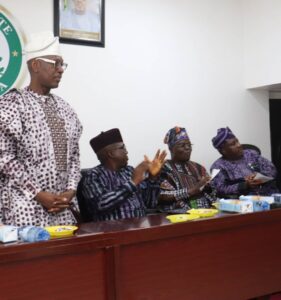 The DCOS acknowledged the resilience and contributions of civil servants in the state to the successes recorded by the administration of Prince Dapo Abiodun since 2019.
He urged them to imbibe the spirit of teamwork which, he said, is the critical element of organizational growth and individual proficiency.
The Deputy Chief of Staff described Mr. Ogunleye as a dependable man who demonstrated exceptional leadership while in service.
He attributed the success recorded in the Governor's Office to the constant support and invaluable insight of Mr. Ogunleye.
"We cannot appreciate enough your exemplary dedication to the Governor's Office work and the administration.
"Your vision and guidance have played a vital role in pushing beyond all boundaries. You are indeed a captain.
"Your open-door policy symbolizes your willingness to accommodate opinions from your team members regardless of their positions.
"Your humility and accessibility have made a lasting impact on those who have had the privilege of working with you," he said.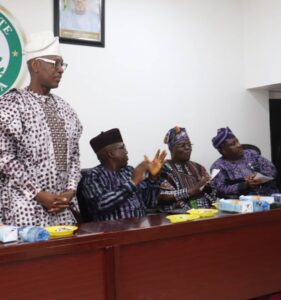 Secretary to the State Government, Mr. Tokunbo Talabi described the retiring Permanent Secretary as a thorough professional who made his impact in the service and wished him a blissful retirement.
The Head of Service, Mr Kolawole Peter Fagbohun, in his remarks, maintained that civil servants should continue to put in their best in the service of the State, even as he appreciated Governor Dapo Abiodun for providing an enabling environment for workers to discharge their duties seamlessly.
He noted that to whom much is given, much is expected.
In his speech, Mr Ogunleye recounted his journey in the civil service, noting that there were moments he felt empty.
He also commended Governor Abiodun for his legacy projects in the State, praying for him for an everlasting victory and renewed energy to further take Ogun State to a greater height.
Earlier, in his welcome address, the Director, Office of the Chief of Staff, Mr Olumuyiwa Idowu, noted that Mr Ogunleye was a great asset to the service, particularly in the Governor's Office, describing him as a good captain and silent achiever. (vitalnewsngr.com)